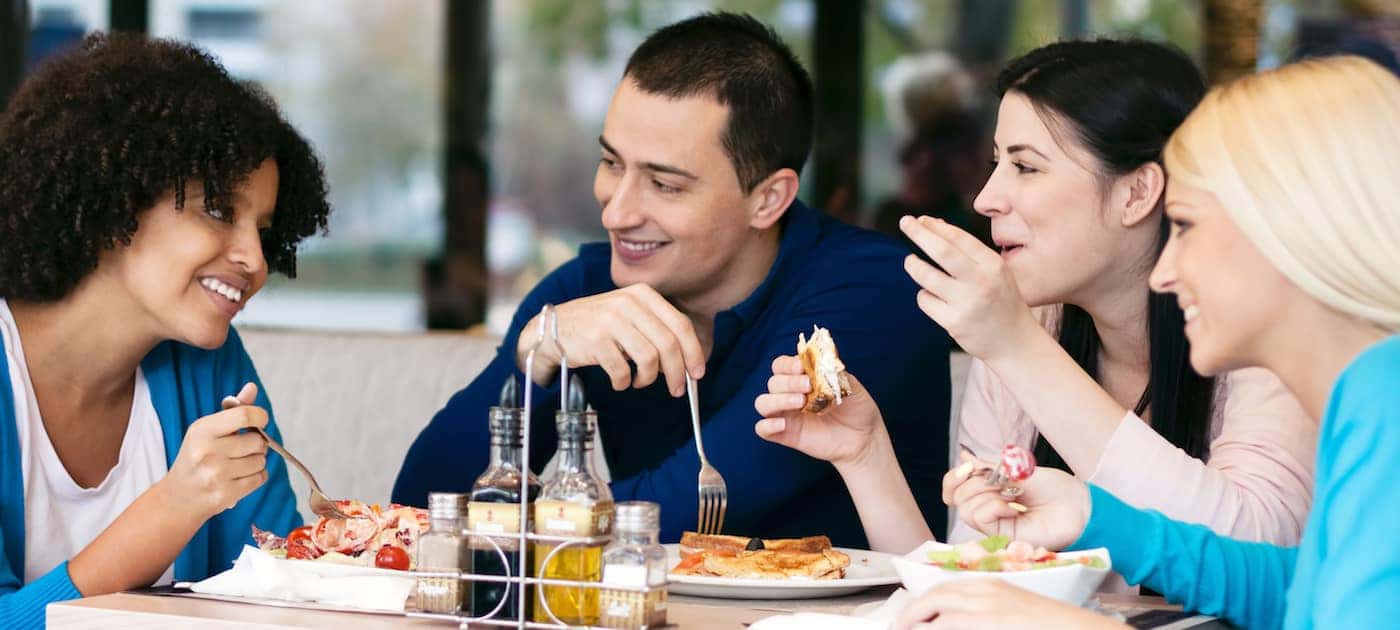 Want to know more about restaurants Springfield, MO diners love? Central Missouri is no slouch when it comes to great food, any more than Missouri is to great road trips. And our staff loves to talk about their favorite spots – sometimes even more than talking about new cars, trucks, vans, and SUVs! Whether you're a new transplant or born and bred in Springfield, we're sure to know where you should visit and find a new favorite burger, pork shoulder, or catfish. Here are the best restaurants in Springfield MO, according to Mayse Automotive Inc.!
Bawi Korean BBQ
Bring your appetite to this all-you-can-eat shrine for cook-it-yourself favorites. Bawi Korean BBQ recommends making a reservation ahead of time since diners have a hard time leaving this place. Servers show diners how to grill a wide variety of protein and vegetables atop each table, outfitted with its own grill. Whether it's brisket, pork chop, sausage, or banchan side dishes, you're sure to try something new, and leave with a full stomach.
Black Market Smokehouse
BBQ enthusiasts will know instantly where the name comes from at this downtown tribute to criminally-delicious chicken, pork, ribs, and more. But it's not the old standbys that keep diners coming back for more at Black Market Smokehouse – it's the constantly-rotating experiments devised by chef Wes Johnson. Sandwiches like a brisket french dip, "barbecuban," and pork loin with peach butter glaze have given customers great reason to try something new, while dedication to charcoal favorites keep traditional pit bosses happy. Stop by, and bring plenty of napkins hidden in your pocket.
Little Danube
"Let's go out for Hungarian" isn't exactly a phrase uttered by many Ozark residents. So it's a credit to Little Danube, and its menu of interesting Eastern European dishes that word has spread about this spot that highlights chicken paprikash, cabbage rolls, and chicken schnitzel over burgers, fries, and pizza. Try the langos if you find yourself here. What's a langos? It's a pile of fried bread topped with a plethora of interesting ingredients, like your choice of ricotta, prosciutto, figs, and honey. Or maybe you'd prefer smoked salmon, dill, cream cheese, and caviar? You'll never know until you try.
Roots Coffee Bar
Coffee, cocktails, breakfast, and lunch drive customers wild at Roots Coffee Bar, designed by owners Britny and Stephen Washburn to appeal to families as much as single diners. The Smash Brown is the clear favorite here. And how could it not be? It's a pile of fried eggs, cheese, hash browns, and your choice of pecan-smoked shoulder bacon or house-made brisket served on a potato bun. Eat it while you watch your kids play with the restaurant's selection of toys and games available for quick distraction while you wait for the check.
The Wheelhouse
Tucked inside the Vib hotel, you'll find this interesting combination of wok and taco, The Wheelhouse, where custom cocktails make it easy to snag a room after a night of laughing around a table. Other local favorites have even found a home on this menu, including B+B Boulangerie and Bakery's selection of cakes, mousse, and pavlova, and Circle B Ranch's famous pork. Original concoctions are the true star of the show here though, including the kimchi falafel taco, pad thai, and a number of different sandwiches.
Eat Well in Springfield with Your Local Guide Mayse Automotive Inc.
We spend as much time in our showroom talking about last night's dinner as we do talking about the newest Chrysler, Dodge, Jeep, Ram models. So the next time you're in the area, stop by, and let's talk about your own favorite Springfield restaurants, along with the best things to do in Springfield in general. Contact us for more than just a test drive!