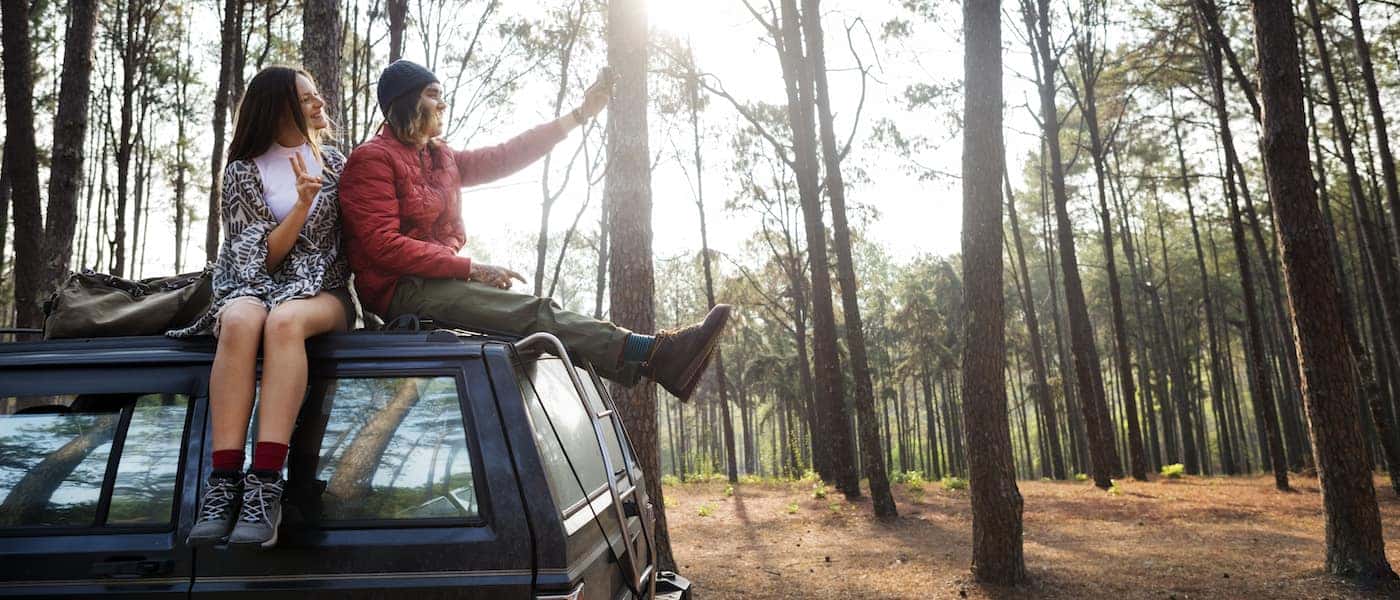 If you're feeling wanderlust, or your family is just in dire need of a weekend trip, you're in luck: Missouri is home to some of the best road trips in the country! Looking for Missouri road trip attractions? Day trips in Missouri? Or weekend trips in Missouri? Check out our staff's favorite picks for the best Missouri road trips here, and indulge in the exciting, the relaxing, the beautiful, and the flat-out bizarre on Missouri's winding highways and back roads. Mayse Automotive Inc. is your local expert for all things far-reaching in the state we call home and don't forget to check out our guide to the best restaurants in Springfield!
Feel Your Heart Pound in Missouri's Most Haunted Places
Follow I-75 and I-44 through the eastern and southern portions of Missouri, and you'll likely come across a ghost, ghouls, or tortured spirit or two. The route comes across the Bel Voir Winery – the former home of the Odd Fellows home district, which housed many orphans and destitute travelers – along with the old Missouri State Penitentiary, and notable haunts like Morse Mill Hotel and Vaile Mansion. Bring your night vision camera!
Take In the Sites of Missouri's Beautiful Water Mills
Wind through Centerville, Davisville, Winona, Eminence, Tecumseh, and Rockbridge for a grand tour of Missouri's most picturesque water mills, left standing and mostly operable after dozens of decades. Along the way, you can enjoy mills like Rockbridge that offer fishing, Alley Mill offering kayaking and canoeing, camping at Dillard Mill, and much more. That is, if you aren't too busy taking pictures and bragging that you're there to friends and family.
Visit Missouri's Natural Wonders and Gaze In… Well, Wonder
Head far enough south to the Arkansas border, and you'll find the cream of Missouri's beautiful natural crop along the entirety of your travel east-to-west. Leaving from Jefferson City toward many of the state's natural parks gives you the chance to visit Clifty Creek Natural Bridge, Elephant Rocks State Park, Mingo National Wildlife Refuge, Big Spring, and Branson's Marvel Cave. Knock them all out in one trip!
Lose Yourself in the History of Missouri's Abandoned Places
Lemp Brewery, Moselle ghost town, Old St. Mary's Hospital, Celebration City, and the Irondale Abandoned Railroad are all former sites of bustling attractions, centers of commerce, and community gathering. They all share one thing in common now: They're all empty. This eight-hour drive takes you just south of Springfield, east to St. Louis, and north near Columbia, giving you the chance to cover all of these impressively-empty landmarks in a single weekend.
Relax in the Misty Air of Missouri's Breathtaking Waterfalls
Start this trip in St. Louis and wind west to the Kansas border to check out Fiegel Falls at the St. Louis Art Museum (actually built for the 1904 World's Fair), Hickory Canyons (waiting at the end of a half-mile hike), Mina Sauk Falls (the highest in Missouri), and Grand Falls in Joplin (the state's largest). You might think to wear a raincoat or bring a towel or revel in the fresh water kicked up by these gorgeous slices of unbridled flowage.
Find the Vehicles That Show Springfield Area Drivers Their State
When you're ready to see where Missouri's highways and byways can really take you, stop by Mayse Automotive Inc. and feel what it's like behind the wheel. Our dealership is born-and-bred Missouri, and we know the best sites to see along the open road. Contact us, stop in today, and let us know what we missed on this list!