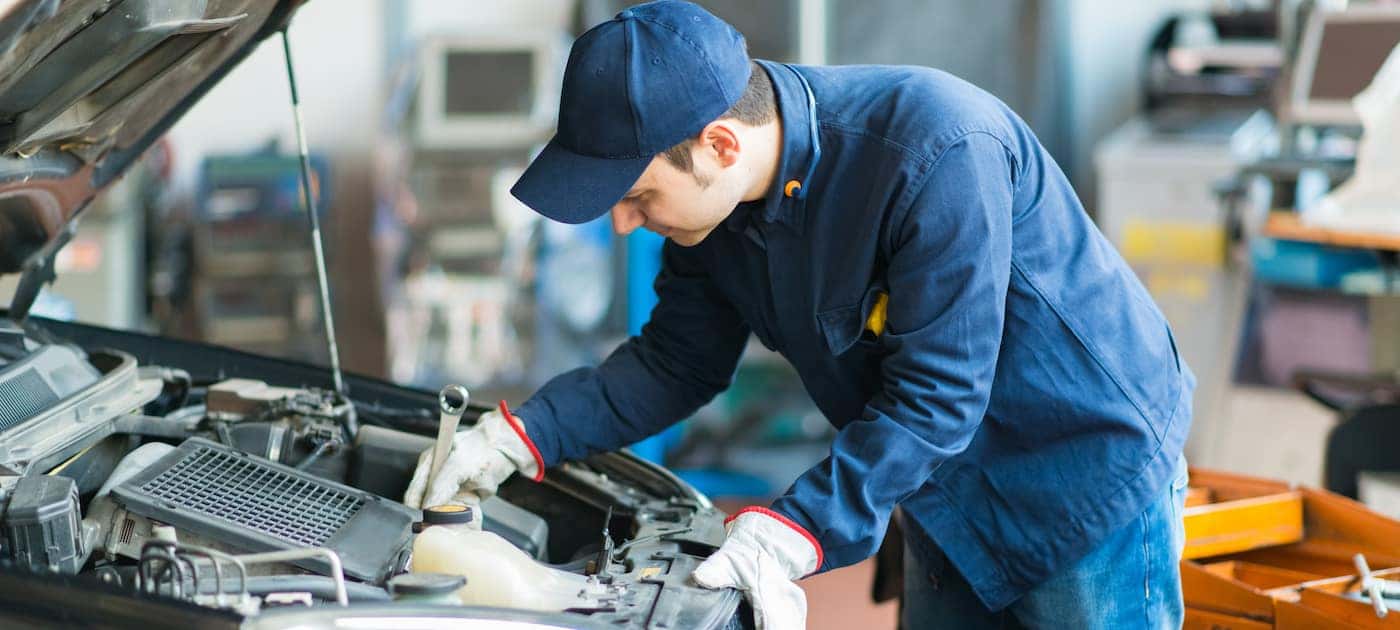 If you're asking yourself the question, "How long does a serpentine belt last?" you're not alone. Many drivers know all about oil changes and tire rotations, but serpentine belts aren't discussed with as much regularity. Because they're made of strong rubber, serpentine belts will typically last for 50,000 to 100,000 miles.
That being said, due to heat exposure and friction, they do break down over time. If you need to replace a worn out serpentine belt, you can schedule an appointment at the Mayse Automotive Inc. service department. In the meantime, you can read up on serpentine belts and how to care for them with our helpful guide, below.
What Purpose Do Serpentine Belts Serve?
A lengthy, winding belt, known as the drive belt, sends power to your vehicle's alternator, power steering pump, water pump, and air conditioning system. In order to give full power to other systems in your vehicle, the belt needs to be in tip-top shape.
When Is it Time for a Replacement?
Like most vehicle components, serpentine belts begin to wear with time. If you notice your belt peeling, slipping, fraying, cracking, or showing any of the following signs of wear, you'll know it's time for a replacement:
Squealing Noises: If you hear an odd squealing noise, it's likely an indication that your serpentine belt is stretching or losing tension. Or, the belt and pulley are not connected as they should be.
Wear and Tear: Visible signs of wear and tear are easy to note – you'll find cracks, uneven wear, etc. on the belt.
Systems Failure: Dealing with power steering or air conditioning failure? This is a sign that your serpentine belt requires attention and should be replaced right away.
Complete Breakdown: If you allow your serpentine belt to wear out to the point of total failure, your vehicle will respond with a complete breakdown. This is incredibly dangerous for both you and other drivers in Joplin, so it's important to be diligent about checking your belt.
What is a Belt Tensioner?
If you're driving a new vehicle, you'll have a modern drive belt that has the advantage of self-controlled belt tensioners. Belt tensioners use an internal spring and pulley system to maintain a specific level of tension on the serpentine belt, which works to stop damage and breakage in their tracks.
Additionally, belt tensioners help keep the belt secure, which is important as a loose belt can prevent your power steering, engine, and cooling system to cease operation. When you replace your drive belt, you should also replace the belt tensioner to prevent mechanical failure.
Rely on Mayse Automotive Inc. for Regular Maintenance
No Branson driver wants to face surprise repair costs, especially the high price that comes with the total failure of essential systems, or lost RAM 1500 fuel efficiency. You can prevent this by having your vehicle inspected from time-to-time by the experts at Mayse Automotive Inc. – you can even work it into an oil change for your convenience.
For a great price on your next service, be sure to check out our parts and service coupons. If you have any questions, feel free to contact us!